About
Horizons at Ashley Hall at a glance
Horizons at Ashley Hall is a six-week summer learning experience that supports girls from under-resourced communities from kindergarten through rising 7th grade. We believe all children deserve the chance to realize their potential in a supportive, enriching environment.
Horizons programs help make that happen. Our project-based educational model is designed to fuel a life-long passion for learning, using a blend of high-quality academics focused on literacy and STEM with cultural enrichment and confidence-building activities like swimming, arts, and sports.
Students begin their Horizons journey as early as kindergarten and will return year after year through 8th grade at program maturity. It's a long-term and deep engagement with students who come to us with a broad range of academic ability. Given this opportunity, Horizons students thrive.
Horizons at Ashley Hall is an affiliate of the national Horizons Network, serving over 5,700 students at 68 sites in 19 states. By adding new programs each year, Horizons seeks to double the number of students served over the next few years.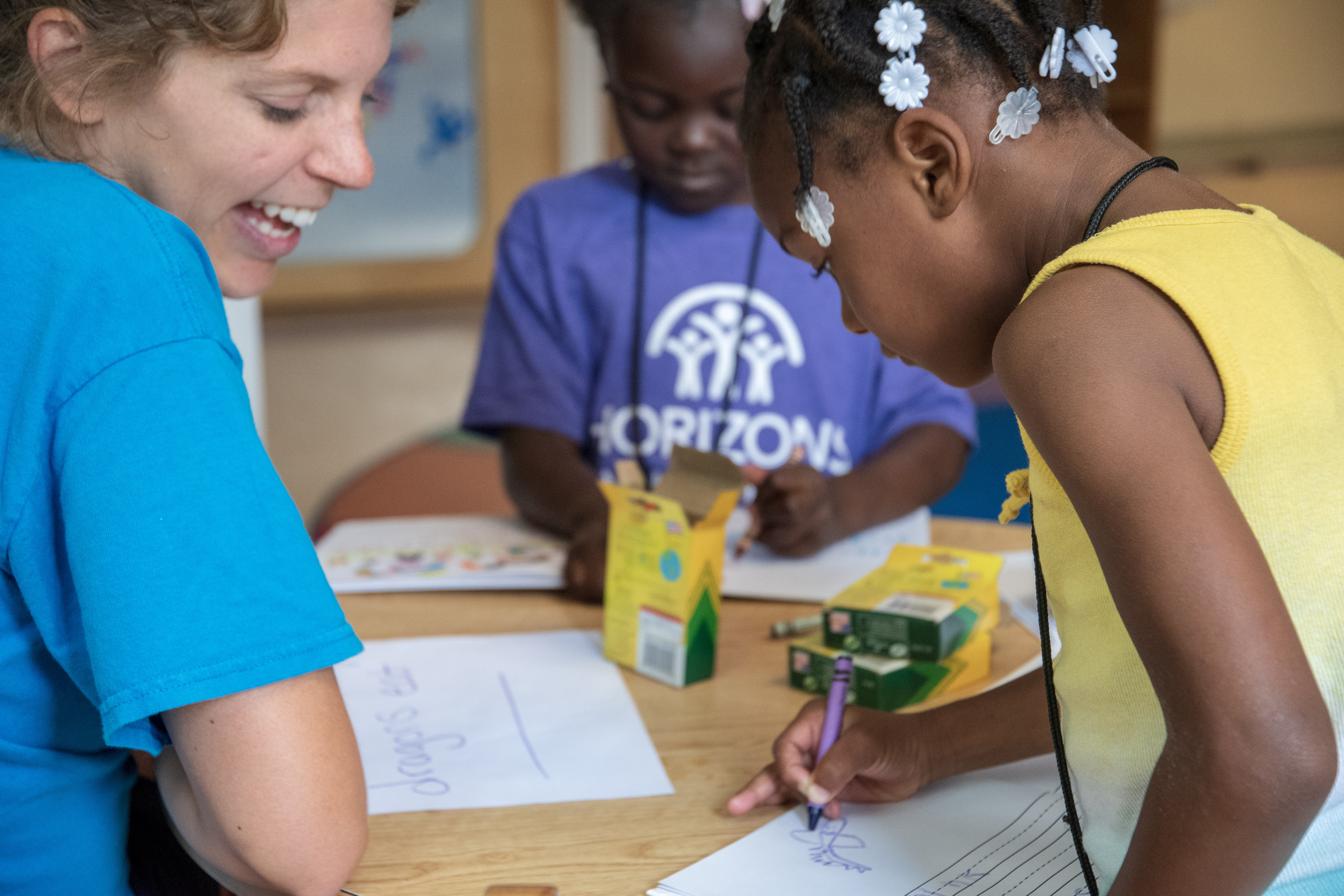 Mission
We advance educational equity by building long-term partnerships with students, families, communities, and schools to create experiences outside of school that inspire the joy of learning.
Horizons at Ashley Hall is a transformational, community-centered summer learning program proven to close the opportunity gap. Our purpose is to empower students by enriching minds, strengthening academic skills, building confidence, and by broadening the notion of what is possible to achieve. We provide this opportunity by eliminating the critical barriers to success that many of our children face, thus putting them on a path to:
Read proficiently by the end of third grade,
Graduate from high school,
Receive higher education, and
Become globally competitive professionals.
Who We Serve
Serving girls from Charleston, South Carolina
Horizons at Ashley Hall serves girls who attend public schools in under-resourced communities in downtown Charleston. Our Horizons students discover the joy of learning, acquire skills for success, and gain inspiration to achieve their dreams.
We're in this for the long term. When a girl enters our program in kindergarten, we make a nine-year commitment to prepare her to enter high school with the skills, knowledge and determination she'll need to graduate.
In the project-based Horizons approach, our girls "learn by doing." They become inspired as they explore reading, math, science, music, theater, art, swimming, and other activities that cultivate creativity and leadership. And it works. Once a student is enrolled in Horizons, anything seems possible.
Our Program
Our focus on literacy and STEM (Science, Technology, Engineering, and Math) programming inspires students to learn, achieve, and experience greater academic success.
But most of all, we instill a love of learning. Our program also includes swimming instruction, healthy lunches, field trips, recreation, arts, and an overall emphasis on family involvement.
We embrace this same educational philosophy and highly-customizable curriculum. We train teachers with the Horizons teaching philosophy and give them the freedom to create inspiring, energized classrooms. Every Horizons program is unique, yet they all share core elements.
Horizons students all qualify for free and reduced lunch, and reflect the diversity of our community. When they first come to Horizons, most students are performing below grade level.
Our small class sizes (with a 5:1 student to faculty ratio) and our student-centered approach to project-based learning brings our teachers, students, and families back year after year.